ISS Webinar Series: Network ISS "A Prelude to Pittsburgh"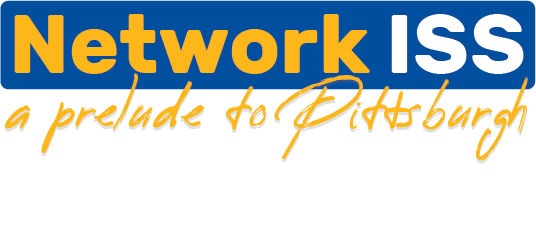 Looking for on-demand webinars? Click here for our listing of recorded content, including recordings of the Network ISS series.
Looking for an ISS fix? Sick of Zoom webinars and death by PowerPoint? A March in-person gathering is out of the question and October is still months away, but to hold you over, the ISS is pleased to announce an ISS Webinar Series: Network ISS "A Prelude to Pittsburgh".
The first webinar, "Pandemic Recovery: Lessons Learned and Future Strategies" will be held on Friday, March 19th from 3:00-4:00 PM EST with a virtual happy hour immediately following the session.
Three additional webinars will be presented to feed your ISS hunger until ISS Pittsburgh January 31 – February 2, 2022.
.1 CEUs will be available to those who complete the course evaluations and posttest after viewing the webinar. There is no cost associated with any webinar or CEUs in the series.
ISS Pittsburgh planning continues for an in-person conference January 31 – February 2, 2022 with fully remote options available for attendees, presenters, and exhibitors. The in-person conference will follow all safety guidelines in place at the time of the conference. The ISS website (www.seatingsymposium.us) will be updated and announced within the next month with the full program, registration, and hotel block.
We are excited for the future and the newly designed ISS experience and look forward to seeing you soon at the first webinar on March 19th.
If you have technical difficulties while attending webinars, please email ISS Team at rst_ce@pitt.edu.