37th ISS
January 31-February 2, 2022
David L. Lawrence Convention Center
Pittsburgh, PA USA.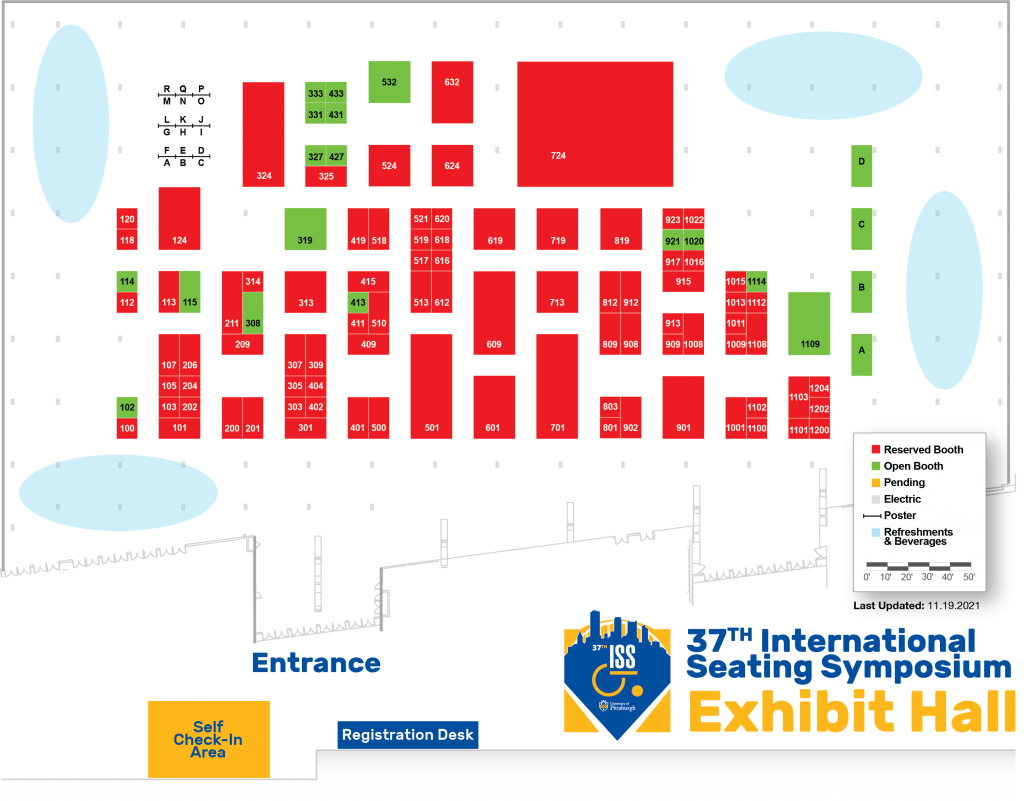 Features for the 37th ISS Exhibit Hall include:
20+ total hours of exhibiting
11 hours of unopposed exhibiting time
Spacious floorplan with additional island-style booths
Marshalling yard for convenient show parking and load-in/load-out scheduling
Dedicated breaks and training hours for attendees in the Exhibit Hall
Open-air parking lot with week-long spots available
Earn CEUs to maintain licensure requirements
Proposed Exhibit Hall Schedule*
Load-in
Saturday, January 29th from 12:00 PM to 6:00 PM**
Sunday, January 30th from 8:00 AM to 4:30 PM
Exhibit Hall Hours
The exhibit hall will be open for the full duration of the times below.
Sunday, January 30th from 5:00 PM to 8:00 PM
Monday, January 31st from 7:30 AM to 7:00 PM
Tuesday, February 1st from 7:30 AM to 3:00 PM
Unopposed Exhibit Hall Hours
During the following times, there are no scheduled ISS sessions while the exhibit hall remains open. These are the "peak times" when maximum attendees will be browsing the hall.
Sunday, January 30th
Monday, January 31st

7:30 AM to 8:30 AM
11:15 AM to 1:00 PM
4:30 PM to 7:00 PM

Tuesday, February 1st

7:30 AM to 8:30 AM
12:30 AM to 2:00 PM
Attendees are also able to visit the exhibit hall during any educational sessions as well as during the 15-minute breaks between sessions. The full session schedule can be found here.
Load-out
Tuesday, February 1st from 3:00 PM
*The ISS reserves the right to change the exhibiting schedule as needed.
**This time is reserved for specific booths